#ENERGY
2023-03-17 21:12:19
Recommendation Waiting for the market to correct and selling at high. The resistance level is at price 80 USD per barrel and the lower support level is at price 65 USD per barrel.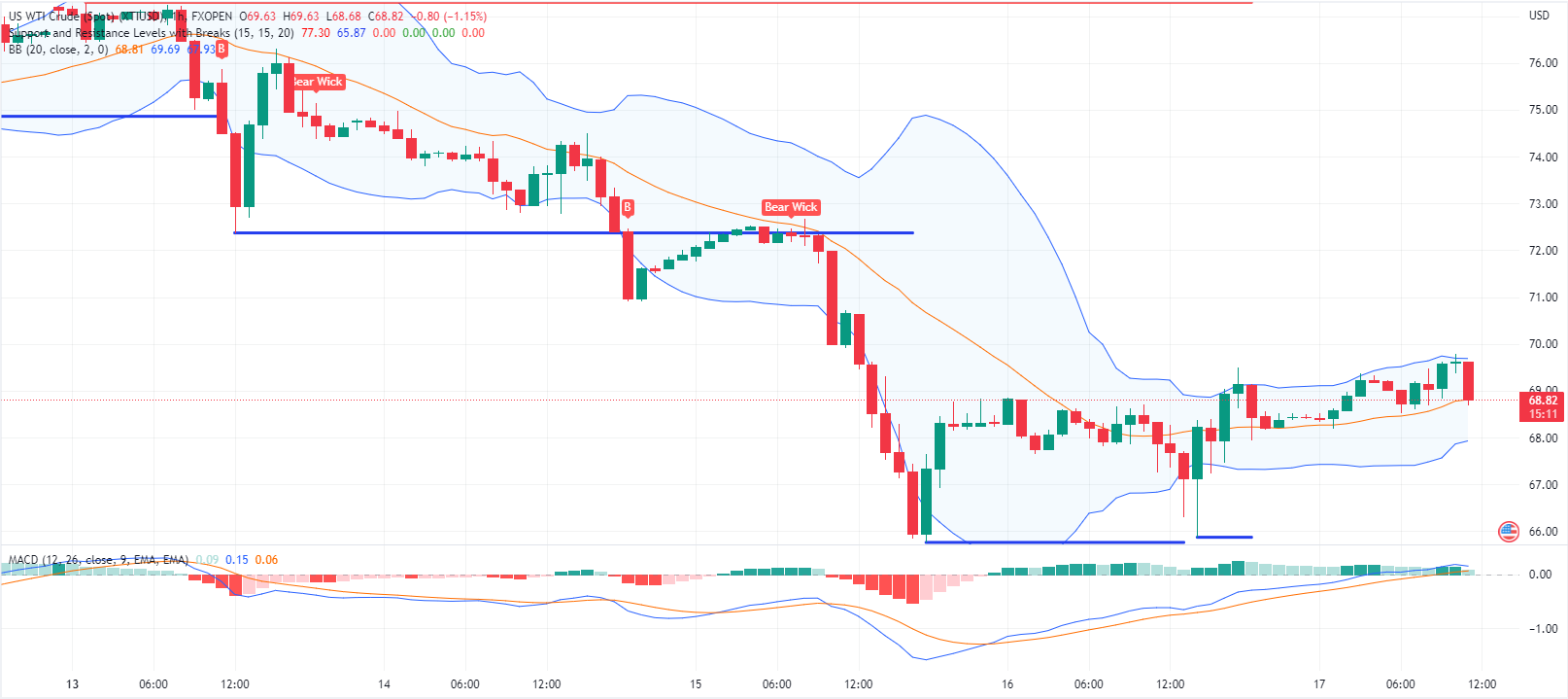 WTI crude oil prints mild gains around $68.65 as it pares the biggest weekly loss since early December on Friday. In doing so, the energy benchmark justifies the price-positive technical details while also taking clues from the market's cautious optimism. Market is likely to go down for now.
Due to the timeliness and market volatility, the above analyses may no longer be valid, and hence for reference only.
Disclaimer: This material is considered a marketing communication and does not contain, and should not be deemed to contain, investment advice, or an offer or solicitation of any transaction in a financial instrument. Past performance is not indicative of future results.
Recommended market analysis