#FOREX
2023-03-17 21:11:11
Recommendation Waiting for the market to correct and buying at low. The resistance is at price 1.39000 CAD and the lower support level is at price 1.35000 CAD.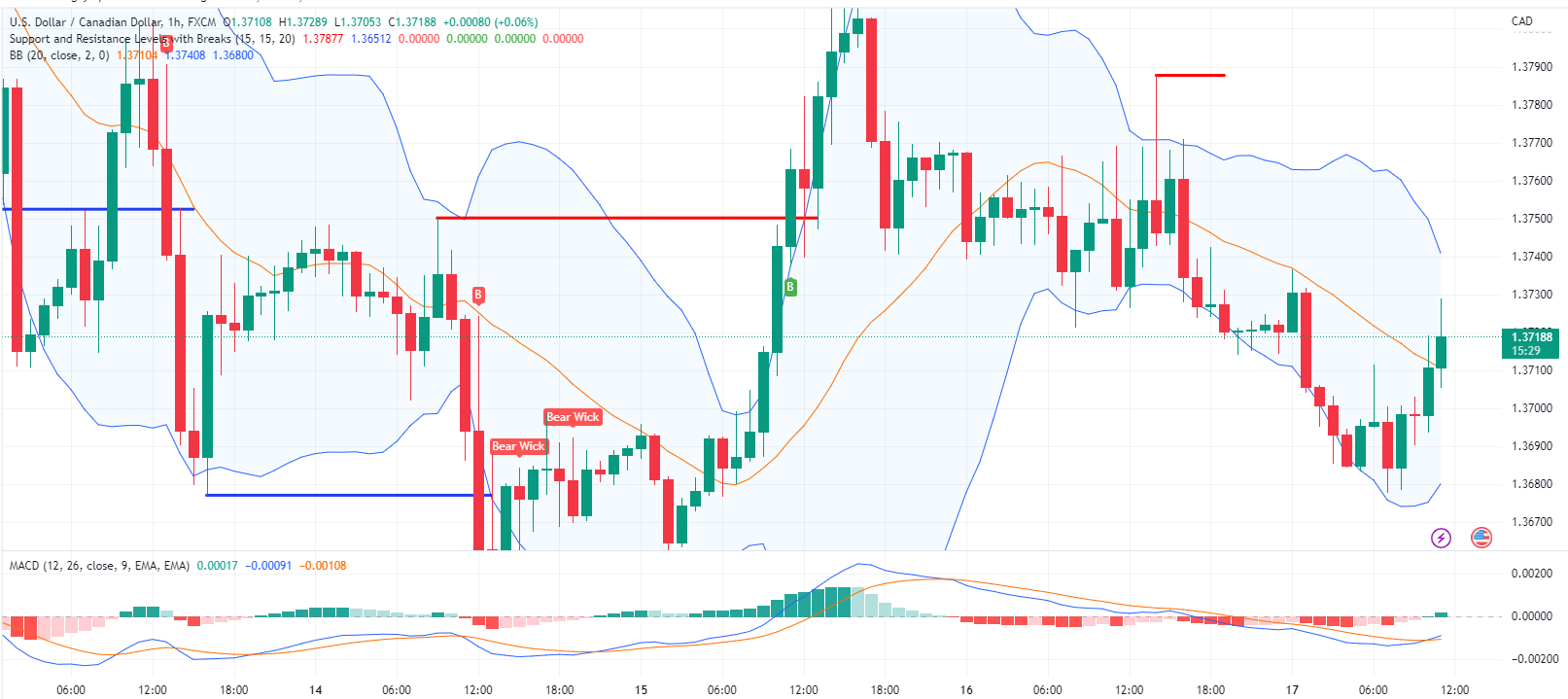 USD/CAD consolidates weekly losses as it reverses from the intraday low of 1.3683 to 1.3710 during early Friday morning in Europe. The Loonie pair's latest rebound could be linked to the WTI crude oil's pullback, Canada's key export earner. In doing so, the quote struggles to justify the US Dollar's second consecutive daily loss amid sluggish trading on the last day of the volatile week. Market is likely to go up for now.
Due to the timeliness and market volatility, the above analyses may no longer be valid, and hence for reference only.
Disclaimer: This material is considered a marketing communication and does not contain, and should not be deemed to contain, investment advice, or an offer or solicitation of any transaction in a financial instrument. Past performance is not indicative of future results.
Recommended market analysis